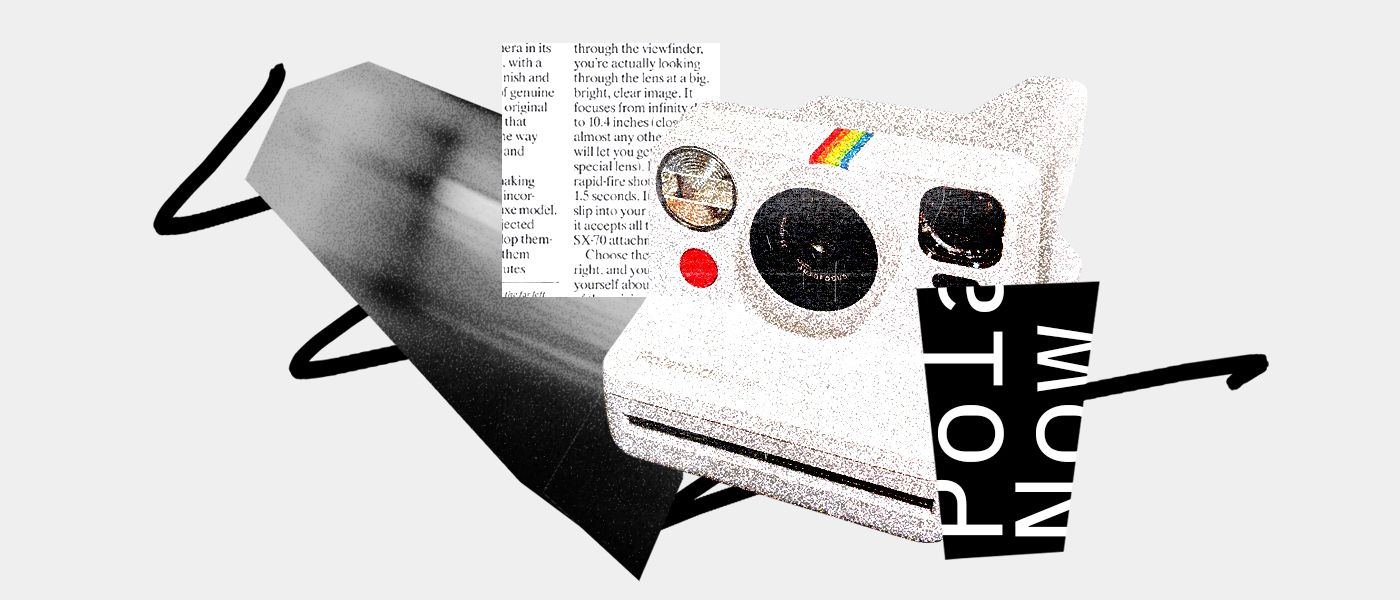 Note: This article will be live updated with information and sample photos as they come in. Updates are listed at the end of the article.

"Polaroid" (un-launched rebrand of Polaroid Originals) is rumoured to be releasing a set of new instant camera named the "Polaroid Now"on March 26th 2020 in a full range of colours.
Multiple users on Reddit and Imgur have reported the camera were available ahead of a release at their local Target(US).
While a few were able to purchase, some were denied at the till - told that they would be available on March 26th 2020.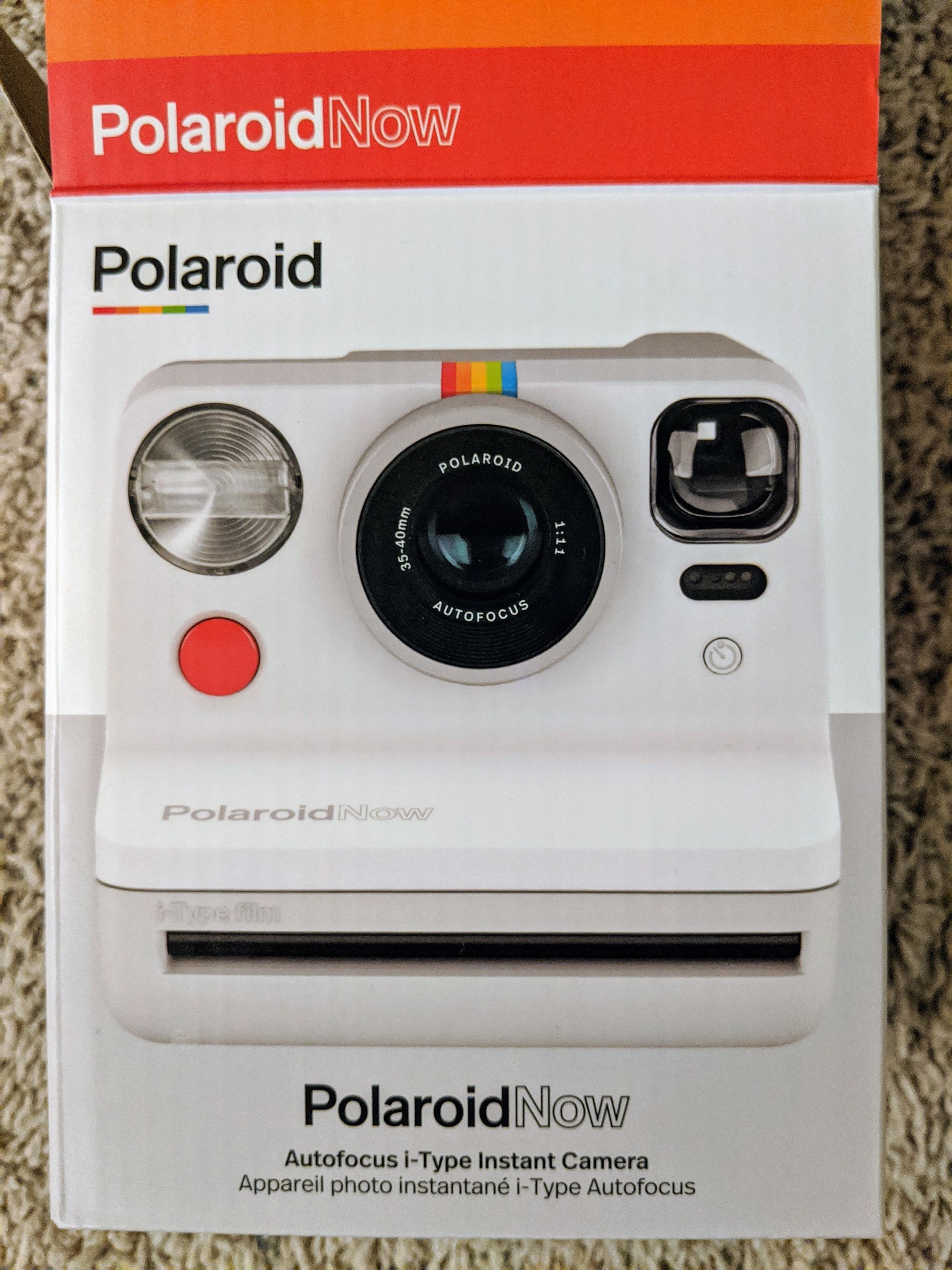 The camera is described as an "Autofocus i-Type Instant Camera," key word being "Autofocus."
While no information can be found on Polaroid's website or other retailer's, the URLs on the box also aren't active yet.
The following information is seen on the outside of the box:
35-40mm f/11 lens
Autofocus
15-pack Battery Life*
Double Exposure
Self-timer
Accurate Flash
Uses both i-Type and 600 film.
*based on typical usage
Contents:
Polaroid Now camera
USB charging cable
Neck strap
Quick Start Guide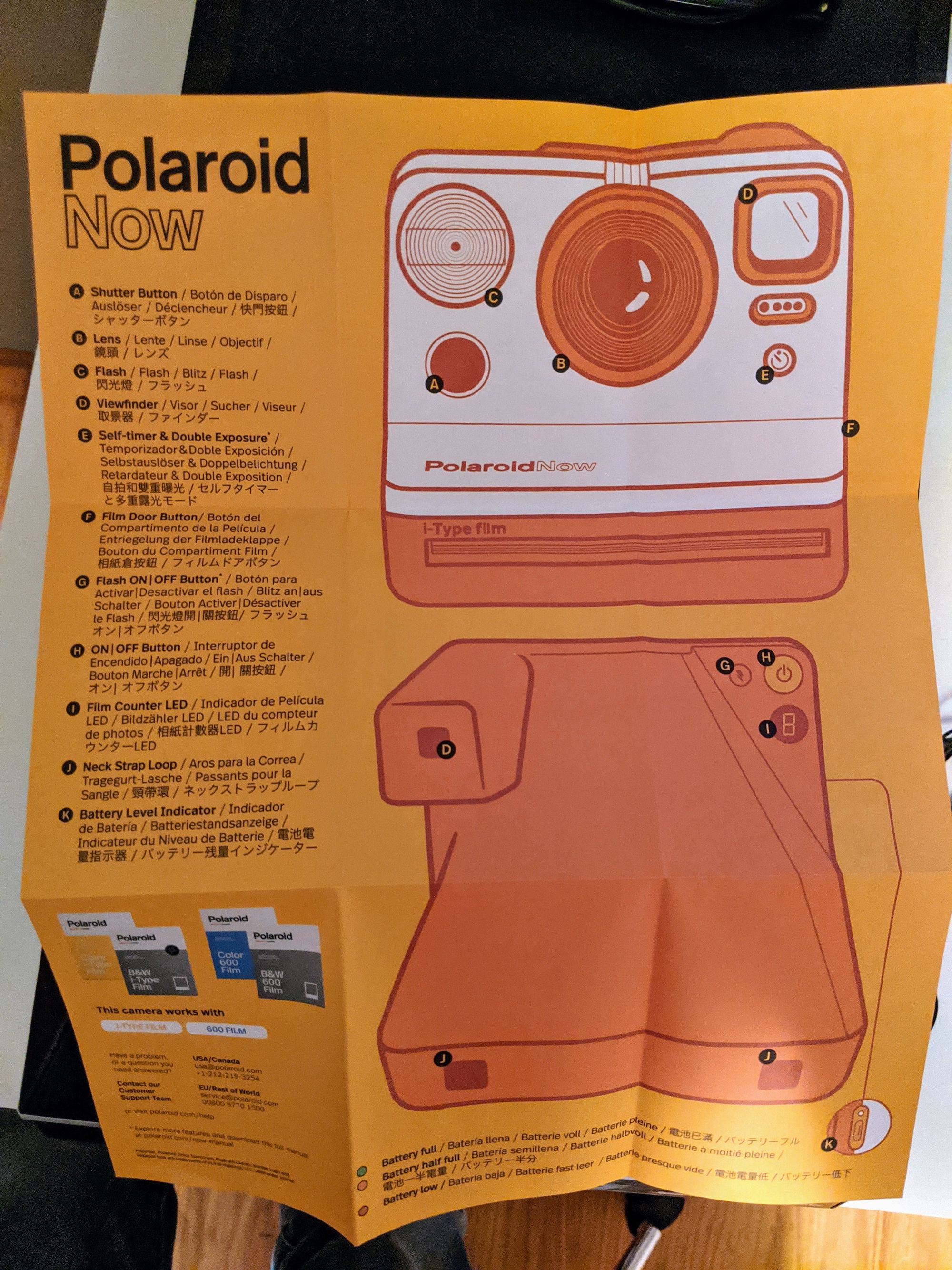 While at first glance this appears to be just another iteration of a Polaroid camera(albeit "cuter"), there are a few key things that stick out for us about this camera:
New flash design
Autofocus
In-camera double exposure
$99USD price point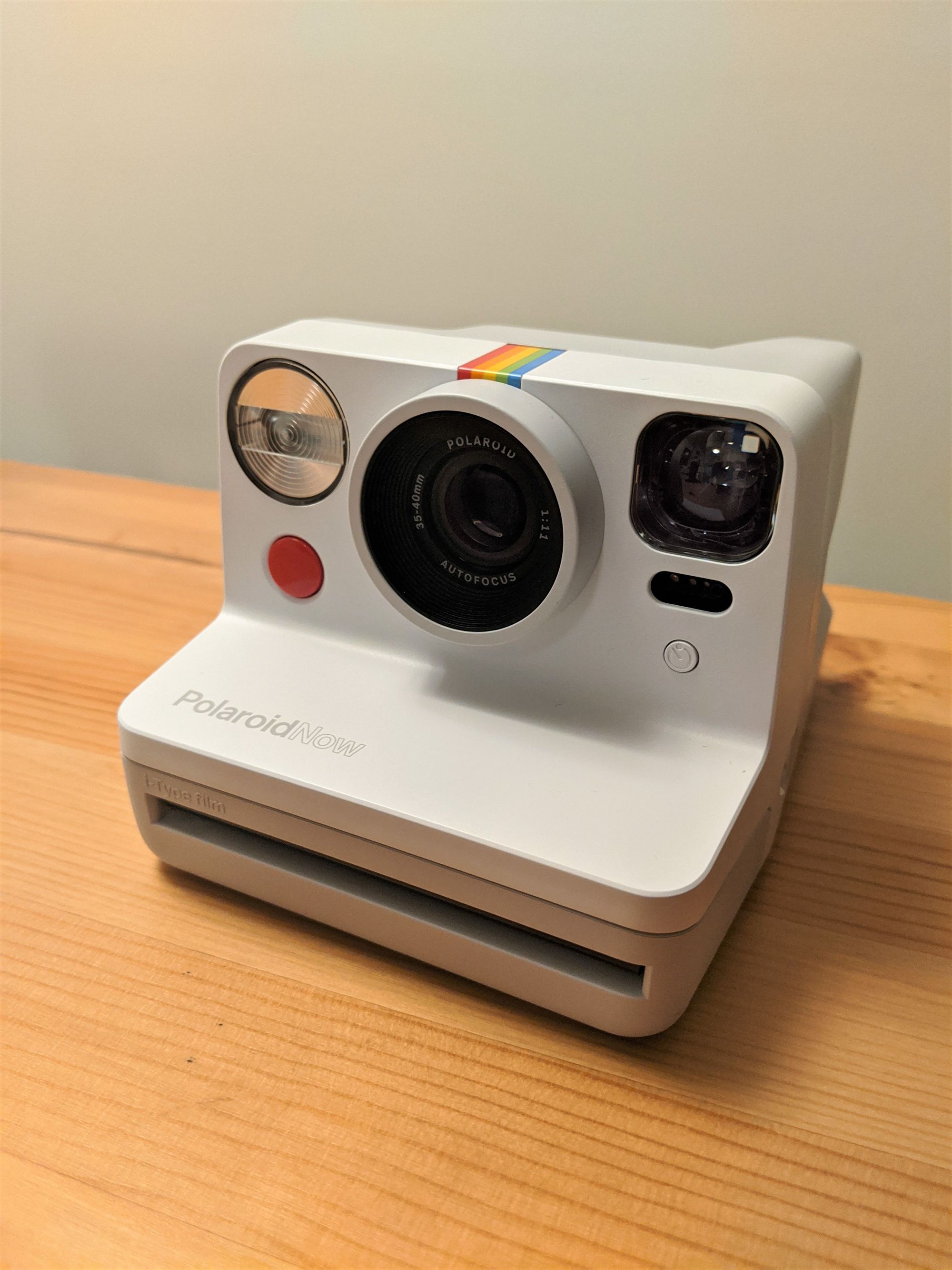 Brad Stein was able to provide some closer images of the camera; which reveal that the camera uses the same battery system as the OneStep2/+ versions, also the lack of a tripod mount that has been replaced with a Edwin Land quote: "An essential aspect of creativity is not being afraid to fail."
We don't have access to the camera yet, but reports say the new rounded flash design produces improved results compared to the OneStep2/Onestep+. We are still waiting to view sample photos, but will update accordingly.
The biggest new feature of the camera is the inclusion of autofocus. Most Polaroid cameras have fixed focus lenses, meaning that there are no adjustments available and they are designed to render most of a scene in focus.
With the Polaroid Now, there is speculation that the addition of the dotted section below the viewfinder may be connected to a new autofocus system. Other users suspect that the autofocus is a 2 zone focus system that would be an improvement upon the OneStep+, or possibly a 5 zone focus system like seen in the Impossible I-1. It can also be seen that the camera features a 35-40mm lens, which may also be in correlation to a true moving lens autofocus.
With a 35-40mm lens, this would be one of Polaroid's widest lens cameras to date.
OneStep2/Onestep+: 106mm lens
SX-70: 116mm
Impulse Series: 116mm
Sun 600/660/etc:116mm
One600: 100mm
Another feature not seen on previous cameras is the double exposure mode.
With the OneStep+, double exposure can only be activated by using the bluetooth connection to the app - which controls the camera. On the Polaroid Now, there is no indication that it will offer bluetooth which leads you to believe it will be offered in-camera.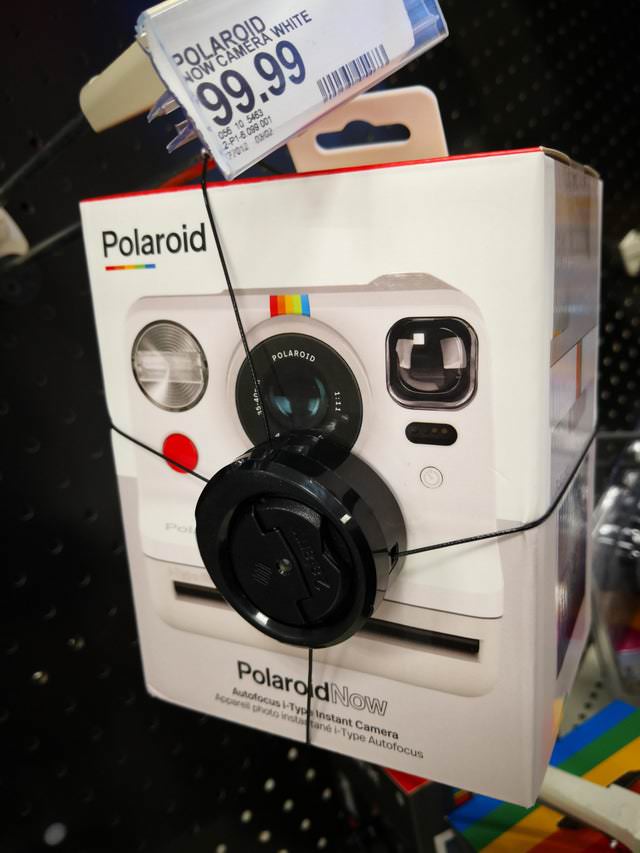 The Polaroid Now will be listed for $99.99 USD, which comes in at the same price as the OneStep2, and under the OneStep+ that sells for $139.99 USD.
The Polaroid Now Everything Box will be listed for $129.99 USD and will come in black.
In addition to the possible release of a new camera, it is rumoured that Polaroid Originals will be rebranding under the original name "Polaroid."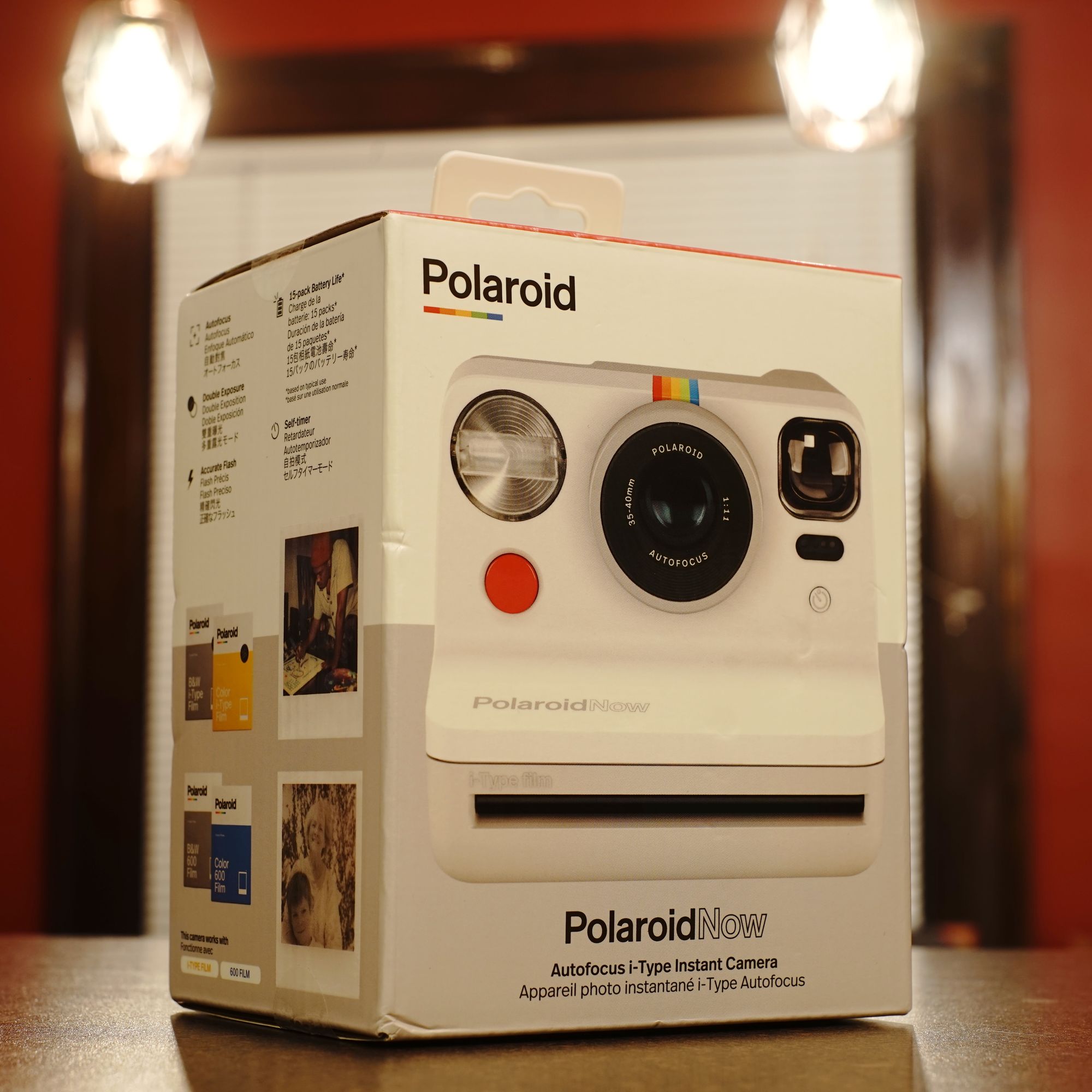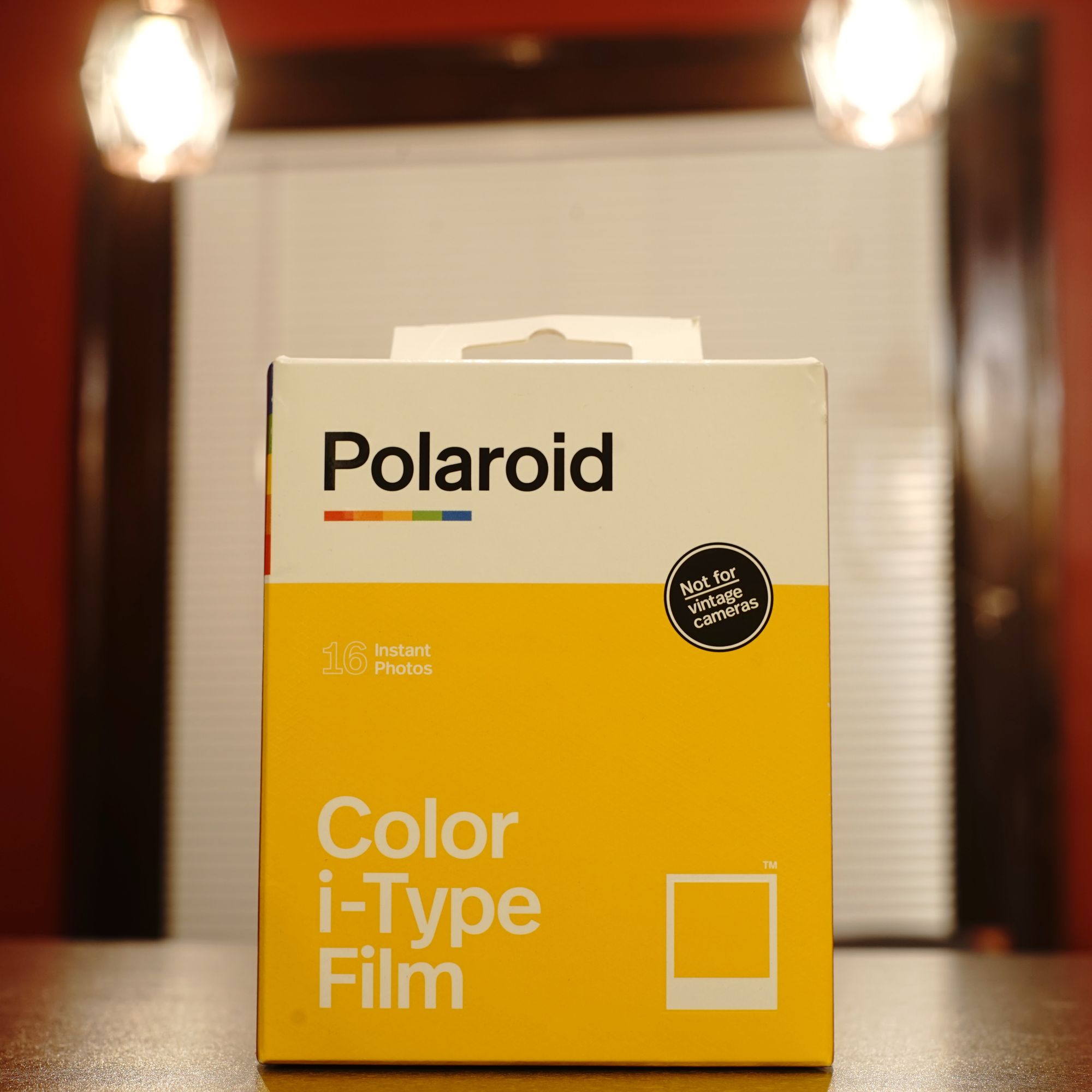 Polaroid Rebrand
This update comes as no surprise, as many people have considered the "Polaroid Originals" name to be confusing. Originally designed to possibly distance the brand from all of the other rebranded Polaroid products that exist, most consumers refer to it as "Polaroid" anyway.
This can be seen on the new camera and film packaging.
Reports also say Amazon USA has begun selling Polaroid film with this new packaging as well.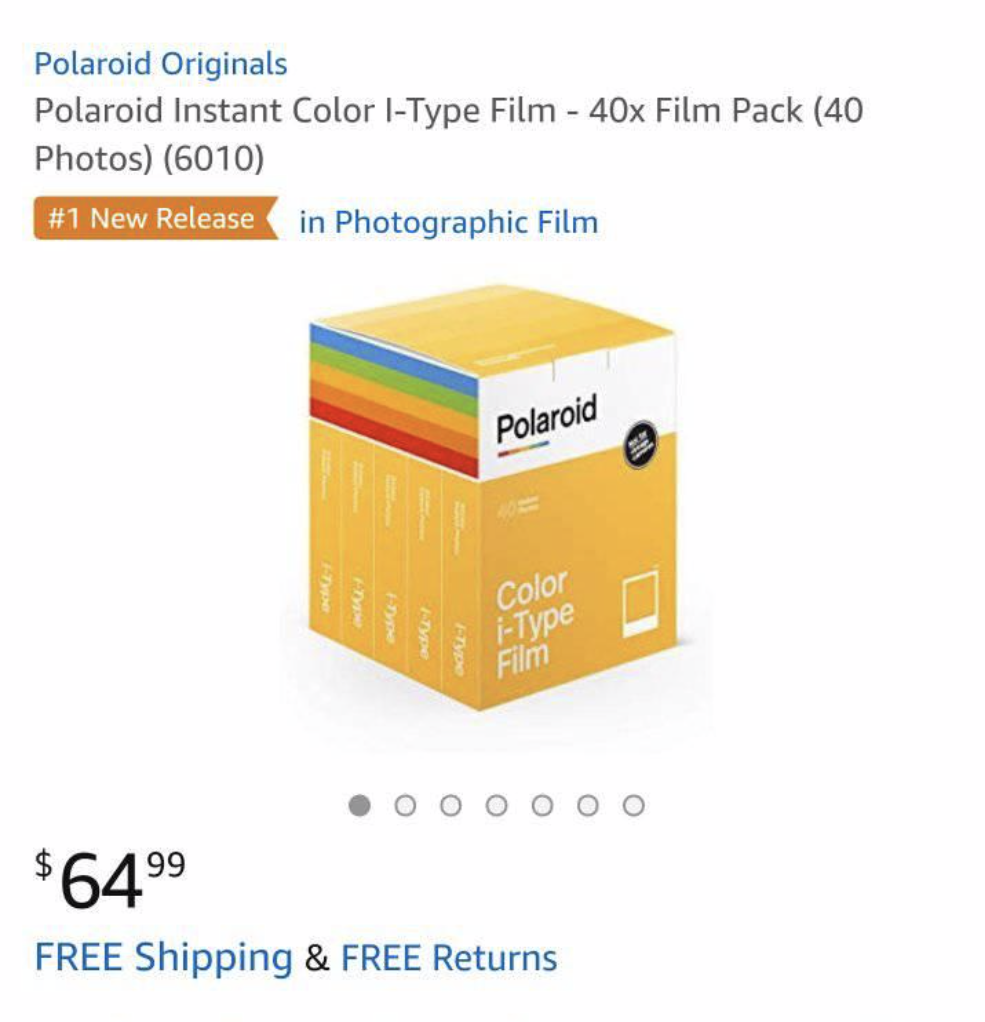 While there appears to be no updates to the film itself, Polaroid film is routinely receives minor improvements in different production runs.
Polaroid Go
In addition to the Camera and branding updates, there appears to be another camera on the horizon named the "Polaroid Go"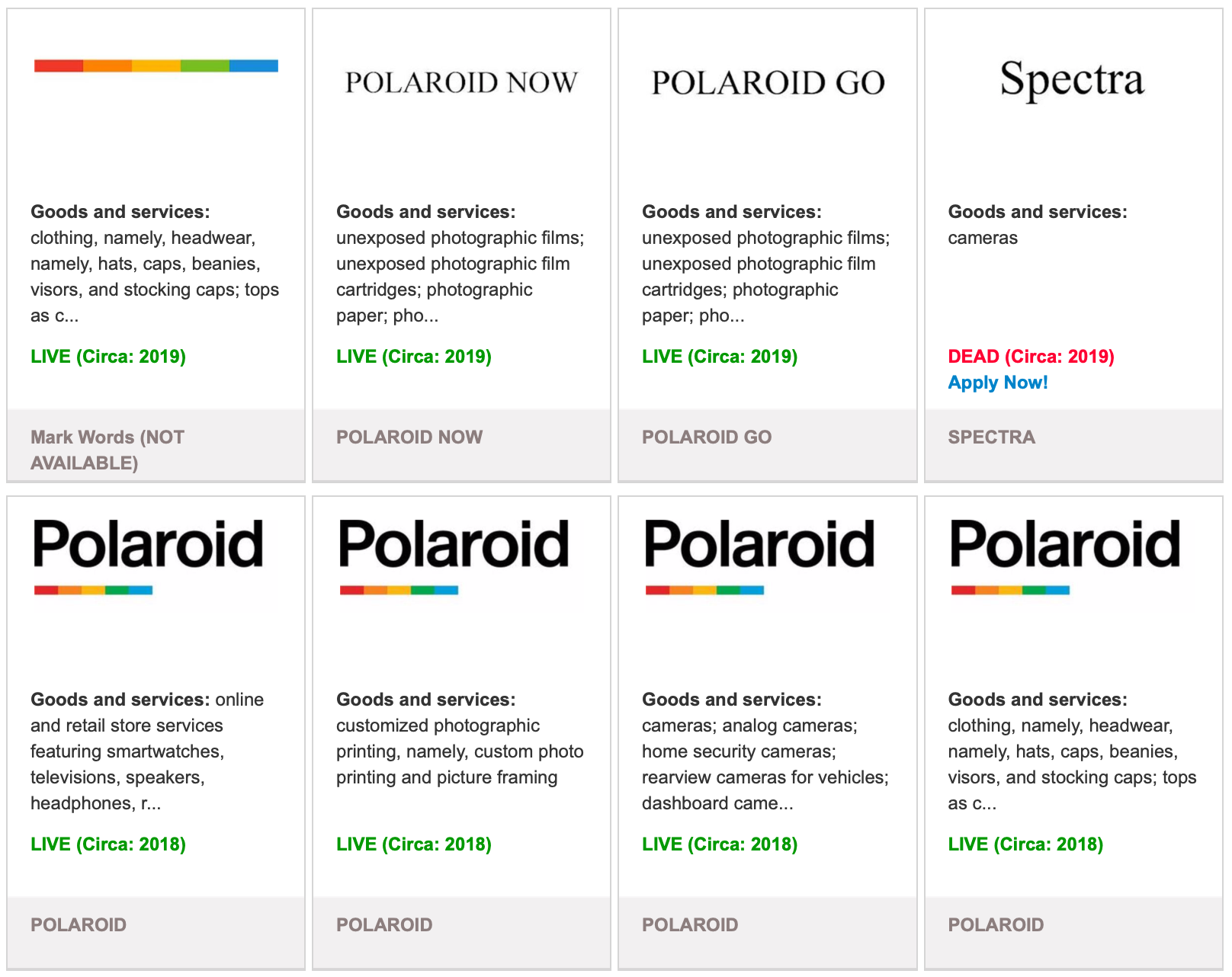 Found on trademarkia.com; Polaroid has recently registered trademarks for "Polaroid Now" and "Polaroid Go." We don't have any further information on the "Polaroid Go," but it is worth mentioning.
As we receive new information, we will up the article accordingly!

UPDATE 03/16/20: (Anonymous) was able to provide us with some closer images of the camera seen above.
UPDATE 03/19/20: One user reported that there is also a Polaroid Now Advanced that will be released at the same time on March 26th 2020 for $129.99 USD in black.
UPDATE 03/24/20: We previously reported that users claimed there was a black "Advanced" version of the Polaroid Now - We have debunked this. The black Polaroid Now is a "Everything Box" that contains film with the camera. Photos are above. We also discovered that Polaroid will be releasing a set of coloured Polaroid Now cameras. Also, we found information about a "Polaroid Go" trademark that has been registered by Polaroid (via trademarkia.com)
---
Polagraphic is a community-driven publication with the goal of spreading knowledge and bringing us together around analog photography.
How can you be involved?
You can engage with us and share your work using the hashtag #polagraphic on IG & Twitter, or if you have more to say - you can submit your own articles to be published on our blog.
If you have an idea for an article or topic that you would like to see in our print edition, please Contact Us!
---