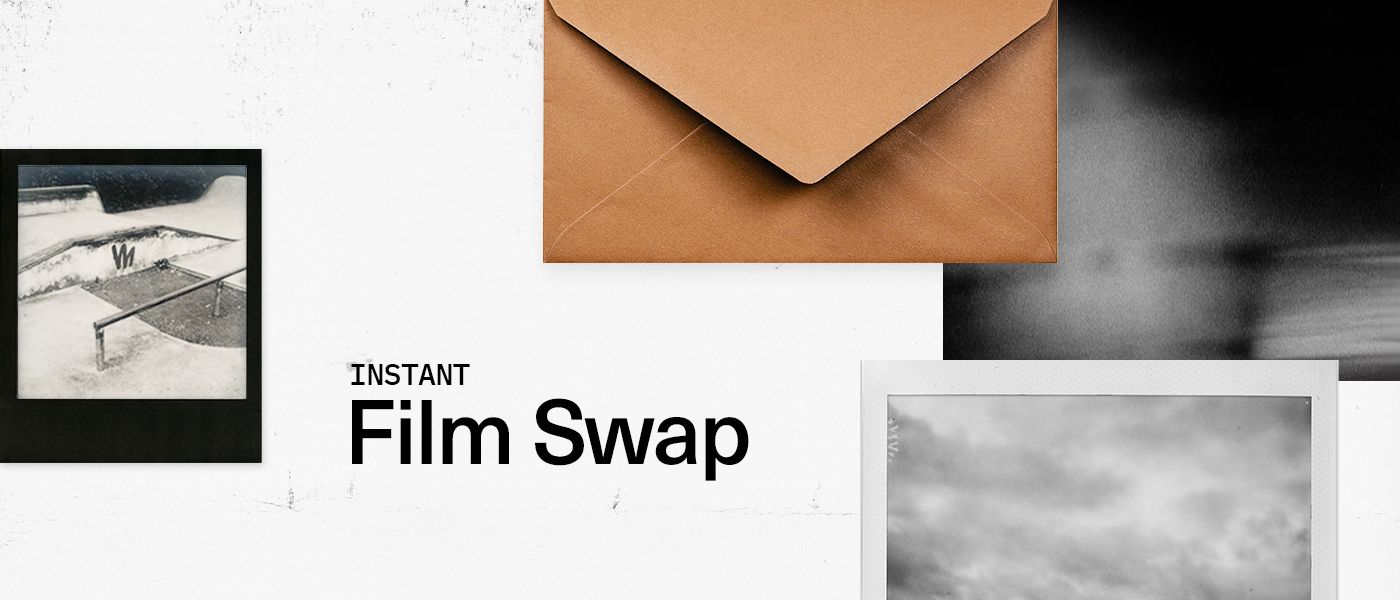 It's that time of year when the temperature starts falling, bells begin ringing, and instant photographers hibernate for the winter because their film doesn't work in the cold—or is it just me.
That's right, it's time for the first Polagraphic Instant Film Swap.
What is a Film Swap?
The Instant Film Swap brings together photographers from around the world, to anonymously exchange instant photos during the holiday season. In a year where we've been so far apart, this is a great way for us to come together and share something special.
By registering for the swap, you will be randomly matched with another photographer for you to send an instant photo to. Each photographer that sends a photo will receive one in return.
The most exciting part is that each photographer doesn't know who, or where their photo will be coming from. You could be matched with someone 100km or 1000km away.
If this is your first holiday gift swap, here's how it works:
Step 1: Register
Registration to this year's swap has closed, see you next year!
The deadline to register was Nov. 30, 2020.
By registering, you're joining a list of other photographers that you will be randomly matched with. You will be required to submit your mailing address so that you can receive a gift too, it will only be shared with your match so they know where to send their photo.
Step 2: Get your match
Matches will be randomly selected on Dec 1, 2020. Once the matches are generated, you will receive an email with information on where to send your photo to.
Step 3: Prepare your photo
Acceptable formats include:
Polaroid
Instax
Peel-apart
Instant transfers
any other photo that involves instant film.
The simplest way to deliver your photo is by using a standard sized envelope.
To protect the photo from bending in transit, place a piece of card stock in the envelope and write "Do not bend" on the outside of the envelope.
If you'd like to connect with your match virtually, it's recommended you share a message that includes your instagram username in the envelope as well.
Step 4: Mailing your photo
You will receive an email with the address of your match, please address the card correctly to ensure everyone receives their photo. Please mail you photo as soon as you can to ensure it is delivered in time.
It is important to include your return mailing address in case your photo gets lost in the mail.
Please note: Each sender is responsible for their own shipping cost. By mailing a standard sized envelope, you can keep the cost to a minimum by sending it via Standard Lettermail.
Step 5: Wait for your photo to arrive!
Once you've mailed your photo, you're done!
You'll be receiving a photo from another randomly selected photographer from around the world.
Given the high volumes of mail delivered during the holiday season, you may not receive your photo before the end of the year. If you haven't received your photo by Jan. 29, 2021 please contact us.
As you receive your photos, use #instantswap20 on Instagram to share the work with the rest of us participating in the swap.
The Instant Film Swap is a great way to make new friends with others from around the world, despite everything that's happened in 2020.
If you have any questions regarding this year's film swap, please contact us!
Hope you all can stay inside and have a safe, fun holiday season.
---
Polagraphic is a community-driven publication with the goal of spreading knowledge and bringing us together around analog photography.
How can you be involved?
You can engage with us and share your work using the hashtag #polagraphic on IG & Twitter, or if you have more to say - you can submit your own articles to be published on our blog.
If you have an idea for an article or topic that you would like to see in our print edition, please Contact Us!
---