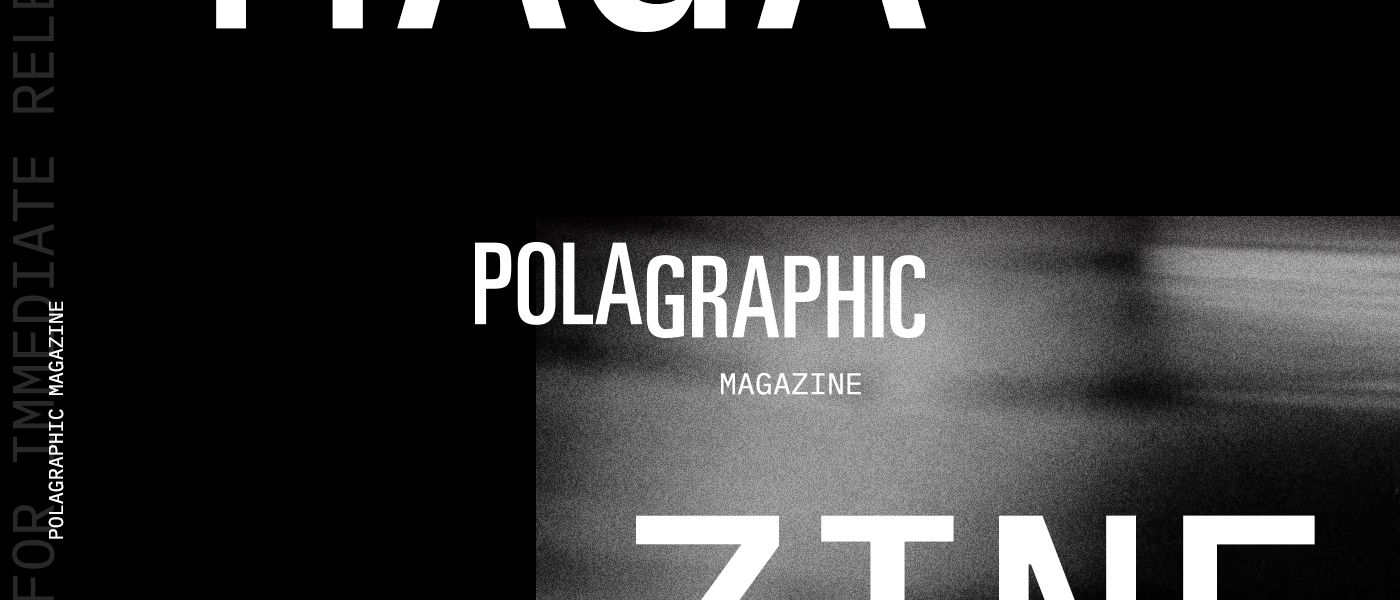 Quite a bit has changed since last August. It's been over a year since Polagraphic launched, and what a year it's been. What started as a simple instagram feed to post personal my Polaroid work, quickly grew to be a much larger piece of the community.
Since everything started, it's exceeded almost all of my expectations when launching a niche community from scratch. I'm incredibly humbled and thankful for everyone who's noticed, participated, and engaged with us over the past year. It hasn't been easy to keep up, but it's because of everyone in the instant community that makes this all happen.
I'll spare you the epic memoir about the past year, but I wanted to provide a short update on the things we've covered and what's planned for the future.
Website
You've probably noticed but if not; there's a brand new website! Everything has been hand coded from the ground up, built to serve the current and future needs for Polagraphic.
I've wanted to give Polagraphic a proper overhaul since everything started, so this one has been in the works for a while.
Until now Polagraphic has been pieced together as needed, based on the different ideas that have come up. This has lead to inconsistent experiences and made it difficult to plan out which content to produce. Now that there are few moving parts, there needs to be a consistent visual direction for Polagraphic.
With a new website, comes a few new features:
More dynamic reading experience
Optimized Images for speed
Ability to search posts
Light/Dark mode for your viewing pleasure (coming soon)
Misc. small updates to enhance reading experience
After working with different templates and hacking code together, I knew it only would get things so far. I decided that it would be best to create something new that was unique to Polagraphic. Everything has been hand coded and designed from the ground up to look, feel, and function how the website should. If you find any errors in the website or bugs to squash, let us know! There are still a few new pages being worked on that will launch as things roll out, so stay tuned for new updates!
Instagram
Polagraphic was originally a simple place to share my Instant work with the community on Instagram and see what other artists were out there. Little did I realize, there are a lot of you interested in doing the same! You've grown the community to over 1700 people and I'm blown away by the fantastic work that exists and the support you've given. Polagraphic will continue to engage and support the community, as well as provide opportunities to bring us together.
The Blog
When the blog launched, I set a personal goal to produce high quality content to share within the community and that each topic covered would be comprehensive. There are a bunch of exciting articles to share with you over the coming months:
Instant film scanning
Shooting with expired film
SX-70 repair guides
Polaroids in Japan
MiNT SLR670-X review
Lomography Instant Square review
Shooting peel-apart film
and many others
On top of all of that stay tuned for brand new artist series called "8 frames with," where instant artists from around the world can share their favourite 8 frames and the stories that come with those photos.
The Magazine
Earlier this year I posted a Call for Entry—requesting the community to submit their work to be published in the first print edition of the Polagraphic Magazine. Like the theme of this article, progress came to halt as other priorities took place.
We've all been stuck inside this past year, producing some incredible work in despite the times. Given the circumstances, I'm excited to reopen the Call for Entry for those who weren't able to submit during the spring and also to allow for submissions of the fantastic work I've seen this created year. I hope we'll be able to commemorate 2020 with a special first issue of Polagraphic.
An update on the magazine will be posted soon, but pre-orders for the first issue will begin early 2021 and ship shortly after.
Podcast
We've teased, we've posted, we've streamed - but the podcast is finally here. Starting next week, you'll be able to listen to The Polagraphic Podcast wherever you listen to podcasts. I'll be sitting down with members of the instant photo community to bring you interesting conversations, share opinions on the industry, and learn about inspirations. Hopefully you'll be able to learn something new, hear from others in the community, and be inspired to get out and shoot.
We kick things off with two of the most influential characters in our community—past and present: Dave Bias(prev. of The Impossible Project US), and Ben Fraternale of In an Instant.
YouTube
As I'll get to, COVID-19 hit pretty hard for most of us. It also hit at the same time I was expanding Polagraphic to other platforms, one being YouTube. While we in Winnipeg didn't see the early lockdowns that other cities had, it seemed that the world was going on pause and continuing to venture outside in hopes of finding a following on YouTube felt like the wrong thing to do.
While it seems that we'll settle in to this new reality before it changes again, It's time to relaunch what I originally hoped would fill a small void on YouTube. Much of the content that will be uploaded will relate closely to the topics covered, as well as clips from the podcast.
Joining the likes of In an Instant, Matt Day, Willem Verbeeck and more—I can't wait to bring you even more instant film content at an exciting time in the photography industry.
Black Lives Matter
Since the murder of George Floyd, Breonna Taylor, and over 150 other black individuals in the US, we've seen thousands of people from around the world come together to demand justice, condemn racism, and speak out against police brutality.
Polagraphic has fallen short and not properly responded to the situation we find ourselves in. This is unacceptable and in no way aligns with the values of the community we've built, which I am responsible for and am sorry. This topic has remained relatively quiet throughout the Instant Film communities. Polagraphic will strive to keep this top of mind, continuing to seek out BIPOC artists and offer our platform to share their voice.
I and Polagraphic explicitly support the Black Lives Matter movement and will continue to strive to be a better ally. I'm committed to ensuring that BIPOC voices are heard, their work is seen, and Polagraphic channels display a diverse representation of the world we live in.
One Man Band
2020 got the best of us, me included. What started out as an exciting year, heading in with high hopes of launching a video series, starting a podcast, traveling and connecting with each of you—quickly got turned upside down. I'm not alone in saying that the implications of COVID-19 had me taking a step back and reorganizing day-to-day priorities.
While the instant community is thousands strong, the operations of Polagraphic are carried out by a team of one. Working a full time job, freelancing on the side, while keeping up with a community isn't easy. I'd love to do it all, but time to time something has to be put on hold to make way for bigger things—and unfortunately that's been Polagraphic.
Over the past few months, I've been working towards the day where Polagraphic is back action. I'm hoping that going forward we'll be able to keep a constant schedule and connect with more of you soon.
Thank you
I've said it before, but I'll say it again - without the support from the instant community, Polagraphic really wouldn't be what it is today. I hope I'll be able to virtually connect with you all soon.
---
Polagraphic is a community-driven publication with the goal of spreading knowledge and bringing us together around analog photography.
How can you be involved?
You can engage with us and share your work using the hashtag #polagraphicon IG & Twitter, or if you have more to say - you can submit your own articles to be published on our blog.
If you have an idea for an article or topic that you would like to see in our print edition, please Contact Us!
---