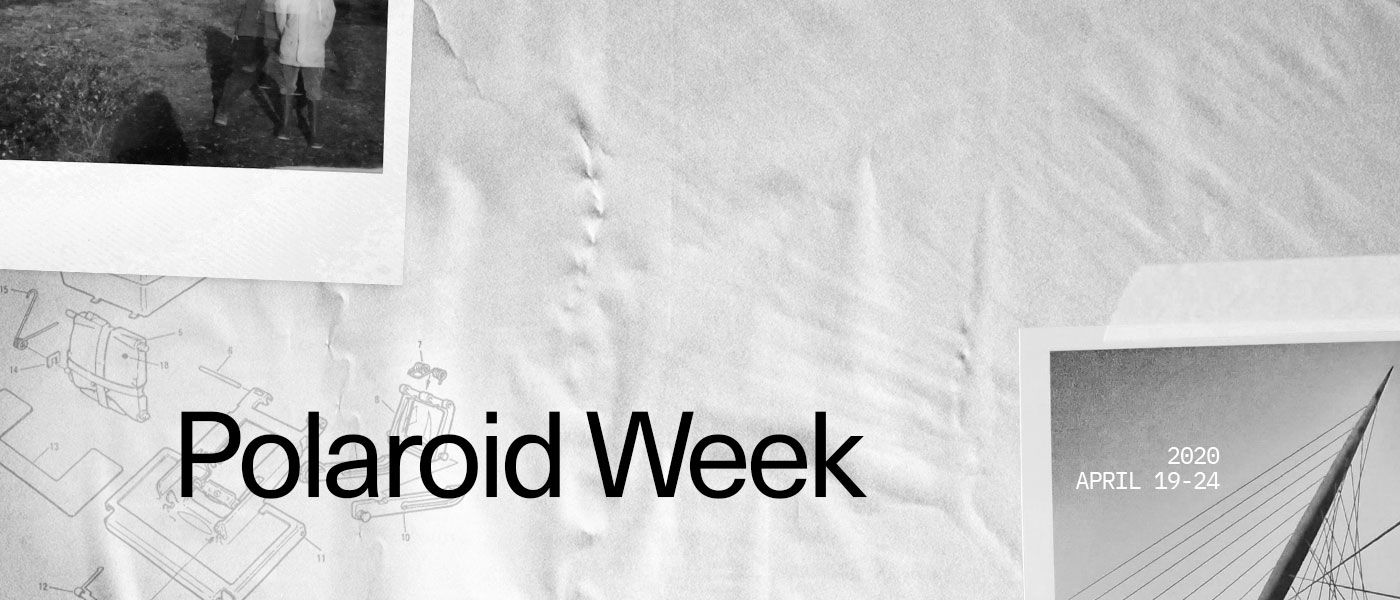 What is Polaroid Week?
Polaroid week is a celebration dedicated to Polaroid and instant film that started in 2006, with the goal of sharing old photos that you may have stored away that have never been seen or posted online.
It started as a way to see what new and interesting things we could do with instant film; and to challenge ourselves to produce some really great work.
Originally based on Flickr, it now has expanded to other social media platforms using the #polaroidweek hashtag - however the main "event" is still based on Flickr.
How can I participate?
Polaroid Week runs from April 19-24 2020.
Based in a Flickr group, you can find out everything you need to know here: https://www.flickr.com/groups/roidweek2020
Rules are as follows: (copied from the Polaroid Week Flickr group)
Only photos you HAVE NOT posted on Flickr before are welcome. Give us something new. We delete all photos posted before the start date.
You get only (2) TWO photos a day. See Rule #1. (PS: In Flickr-world, a day = 24 hours. The Flickr clock resets itself at 8 pm EST)
It's six days, Sun - Fri. We realize a week is actually seven days, but we chose Sun - Fri because it's easier for us to manage as Administrators & Moderators.
Though we call it "Polaroid Week" ANY instant film is fine.
If you don't have a scanner, you can take a digital photo of your polaroid, but crop out everything but the instant photo, please.
No Faux-laroids. This is a FILM ONLY group, good people.
Please participate, as much as your schedule allows, in looking at and commenting on other people's postings, including adding your favorites to the discussion threads each day. The point is to look at as much instant-film work as possible for a week, and to keep our sense of community going, not just to show off!
If you're not a Flickr member, you can still participate in all the fun on social media using the #polaroidweek hashtag! We'll be looking at all photos submitted and picking a handful to share everyday on our feeds in honour of the celebration.
Other hashtags you can submit to are:
#polaroidweek2020
#roidweek
If this is the first time you've heard of Polaroid Week and are interested in seeing what has happened in past years, they've kept all of the groups around for your viewing pleasure!
Here are the links below for your inspiration:
www.flickr.com/groups/roidweek2019/
www.flickr.com/groups/roidweek2018/
www.flickr.com/groups/roidweek2017/
www.flickr.com/groups/roidweek2016/
www.flickr.com/groups/roidweek2015/
www.flickr.com/groups/roidweek2104part2  (Fall)
www.flickr.com/groups/roidweek2014  (Spring)
www.flickr.com/groups/polaroidweek2013
www.flickr.com/groups/polaroidweek2012
www.flickr.com/groups/polaroidweek2011
www.flickr.com/groups/polaroidweek2010
www.flickr.com/groups/polaroidweek2009
www.flickr.com/groups/polaroidweek2008
www.flickr.com/groups/polaroidweek2007
www.flickr.com/groups/roidweek06
We can't wait to see what you have to share, stay safe out there!
---
Polagraphic is a community-driven publication with the goal of spreading knowledge and bringing us together around analog photography.
How can you be involved?
You can engage with us and share your work using the hashtag #polagraphic on IG & Twitter, or if you have more to say - you can submit your own articles to be published on our blog.
If you have an idea for an article or topic that you would like to see in our print edition, please Contact Us!
---